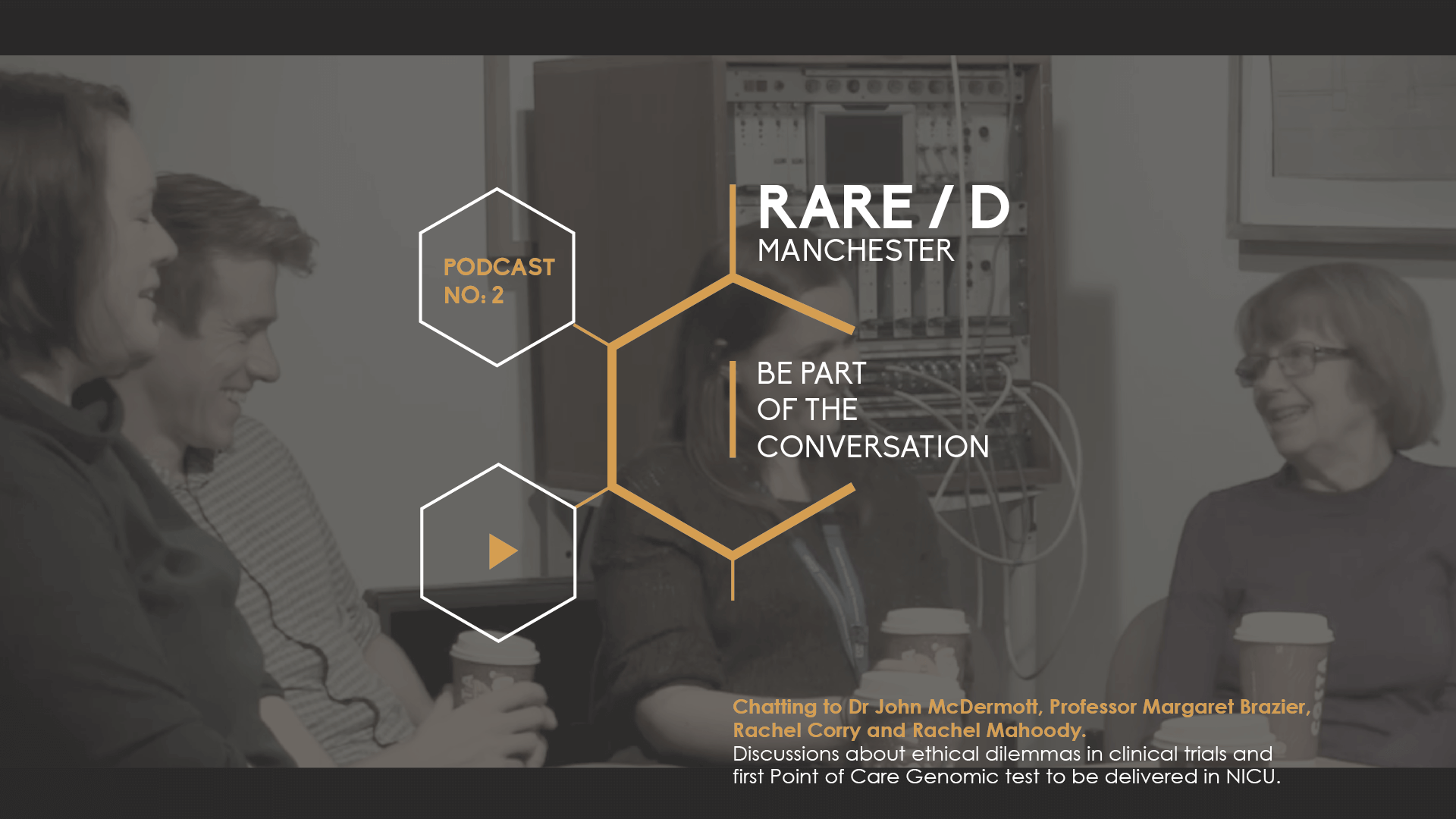 ---
In our second episode we talk to Dr John McDermott, Professor Margaret Brazier, Rachel Mahood, and Rachel Corry about ethical dilemmas in clinical trials and first Point of Care Genomic test to be delivered in NICU.
Dr John McDermott is an Academic Clinical Fellow at Manchester Centre for Genomic Medicine and works on the PALOH study.
Professor Margaret Brazier is Professor of Law at the University of Manchester and is one of the foremost medical Lawyers in the United Kingdom. She has an international reputation, not only for the quality of her legal scholarship but also for her role in medical science regulation. Her book Medicine, Patients and the Law is a major reference point in the field. Professor Brazier's work has covered the understanding of the Regulation of medical practice and medical ethics; the Analysis of how ethical considerations can or should be reflected in Law and mutual rights and responsibilities of doctors and patients.
Rachel Corry is a parent and lay expert/investigator in the PALOH study which is examining the use of pharmacogenetics in neonatal units. This will involve informing parents that testing has occurred to check whether their child has a rare mutation which could have led to hearing loss had standard treatment been followed.
Available from the 29th December across all popular platforms such as Apple Podcasts, Spotify, Google Podcasts, Stitcher, iHeart Radio, TuneIn, Alexa, Overcast, PocketCasts, Castro, Castbox, and Podchaser.  Also available on our YouTube Channel!
LISTEN NOW!