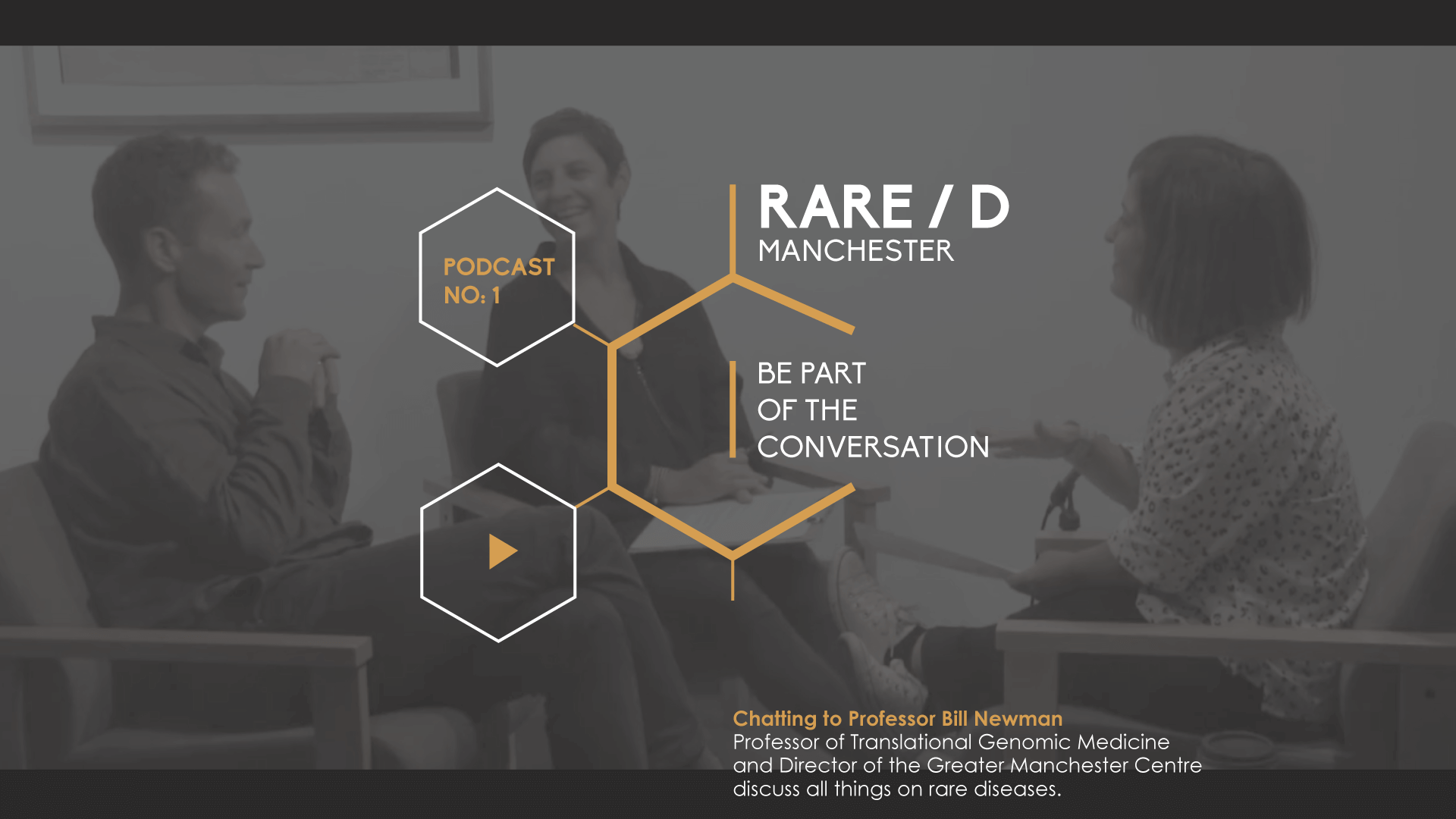 ---
In our first (pilot) episode we talk with Professor Bill Newman from Manchester about Rare opportunities and how will the 100, 000 Genomes Project change health care?
Professor Bill Newman is Professor of Translational Genomic Medicine in The Manchester Centre for Genomic Medicine at the University of Manchester and Honorary Consultant at Manchester University NHS Foundation Trust. He is also Director of the Greater Manchester Genomic Medicine Centre for the 100,000 Genomes Project.
Available from the 29th December across all popular platforms such as Apple Podcasts, Spotify, Google Podcasts, Stitcher, iHeart Radio, TuneIn, Alexa, Overcast, PocketCasts, Castro, Castbox, and Podchaser.  Also available on our YouTube Channel!
LISTEN NOW!