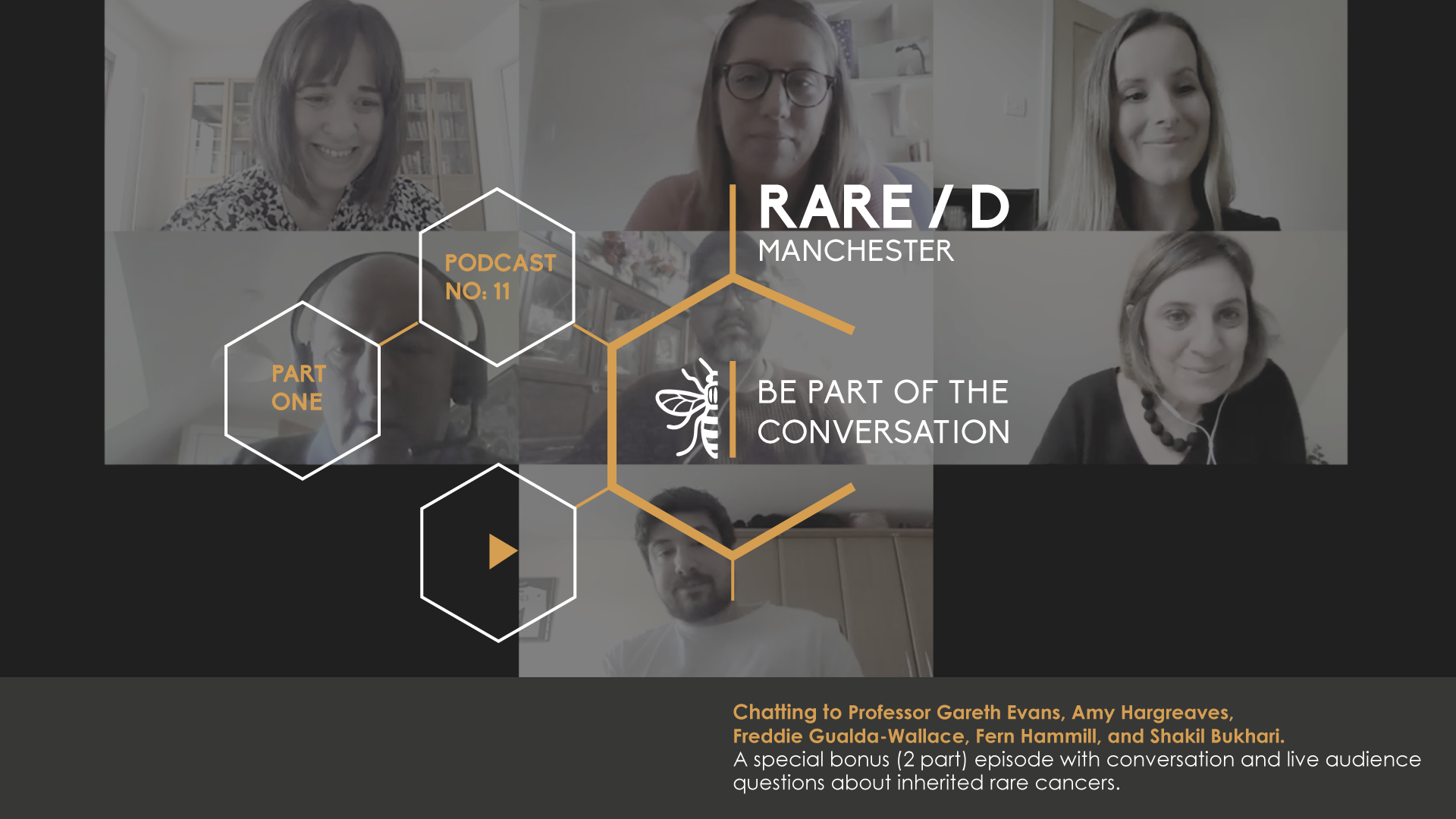 ---
A very special BONUS LIVE EPISODE, made with the amazing support from the GMSA – this was recorded over Zoom with a live audience to support all of the activities happening around the globe for Rare Disease Day 2021.
Chatting to Professor Gareth Evans, Amy Hargreaves,Freddie Gualda-Wallace, Fern Hammill, and Shakil Bukhari.
It was such a great virtual event with varied conversations and amazing questions from the audience that we had to keep it all in and make a 2 part episode!
LISTEN NOW to Part 1!
LISTEN NOW to Part 2!