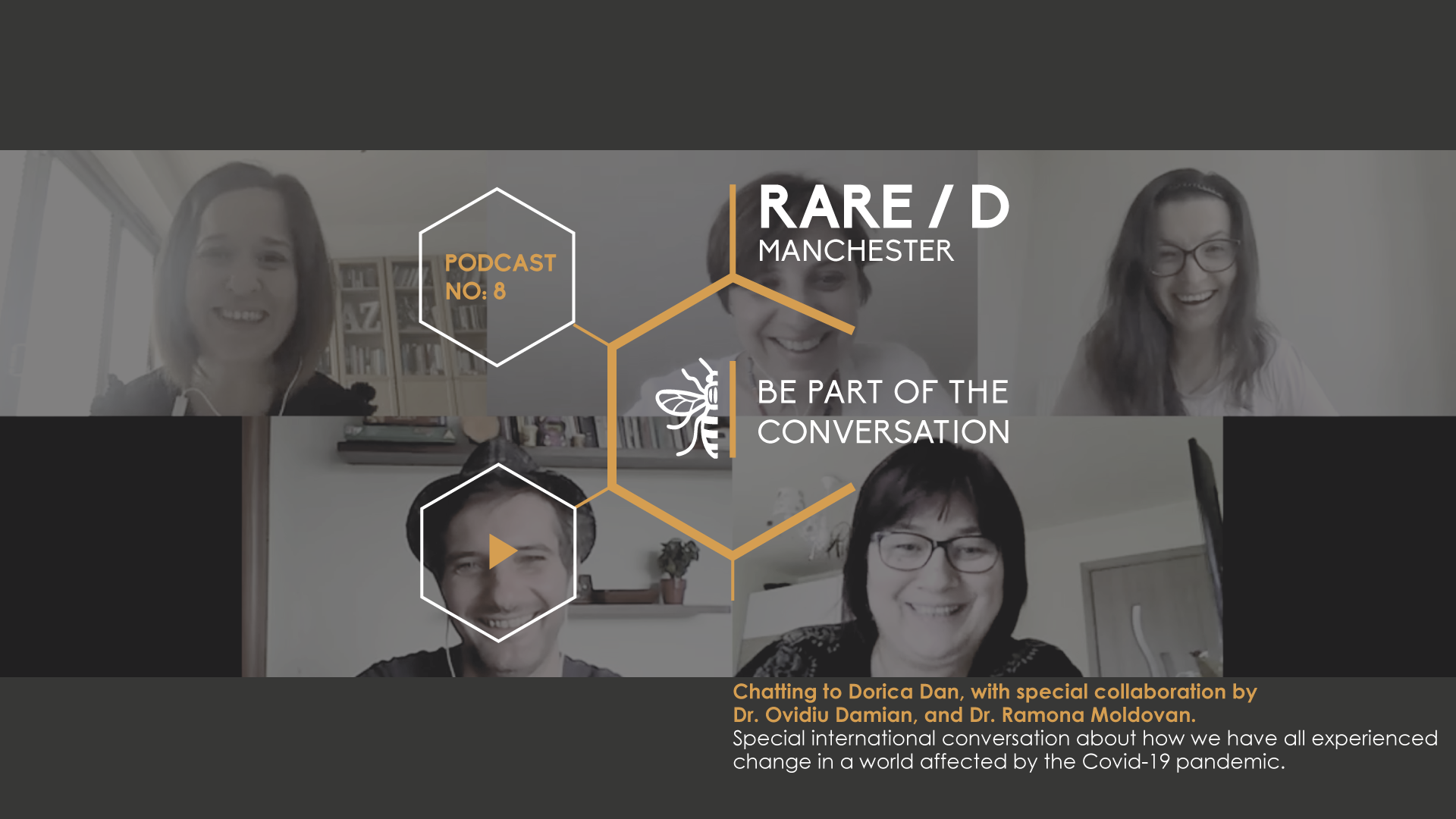 ---
Continuing the a change from our usual studio podcast recordings, we talk over Zoom with in Dorica Dan, with additional guest listeners, Dr. Ovidiu Damian, and our very own Dr. Ramona Moldovan.
Not originally planned in this series, the recording is the second of some special RARE/D international conversations, in which we will be talking RARE/D in the International context, and in the context of the affect Covid 19 is having on everyone.
Our guests will have the chance to share their ideas in a very particular and unique format which has been inspired by Narrative practice.
For more on the how Covid 19 is impacting on rare communities:
EURORDIS are doing a survey (translated in to numerous languages) to capture the experiences of people impacted by rare conditions during the pandemic:
https://www.eurordis.org/covid19survey/
Genetic Alliance UK has condition specific information:
https://covid-19.geneticalliance.org.uk/condition-information/
A new format
Our guests will have the chance to share their ideas in a very particular and unique format.
One person will be central in the conversation (central guest) and the other guests (guest-listeners) will be invited to share reflecting responses about the main talk. This format is inspired by the Outsider Witness practices from Narrative Therapy and the work of Barbara Myerhoff (1935 -1985 an American anthropologist and filmmaker).   Find out more about this special format here.
We invite the guest-listeners to somehow listen with the belief that each story told can have many possible meanings. The meaning that the guest-listeners (and ourselves) will make will always be connected to their own experience and will be a bit different from the meaning than the speaker has intended.  It is in the appreciation of the small ambiguities in the conversation that new understandings and more questions will start to emerge.
After our guest-listeners tell their reflections we ask our central-guest whether the meaning they are making fits with his/her intended meaning.
LISTEN NOW!