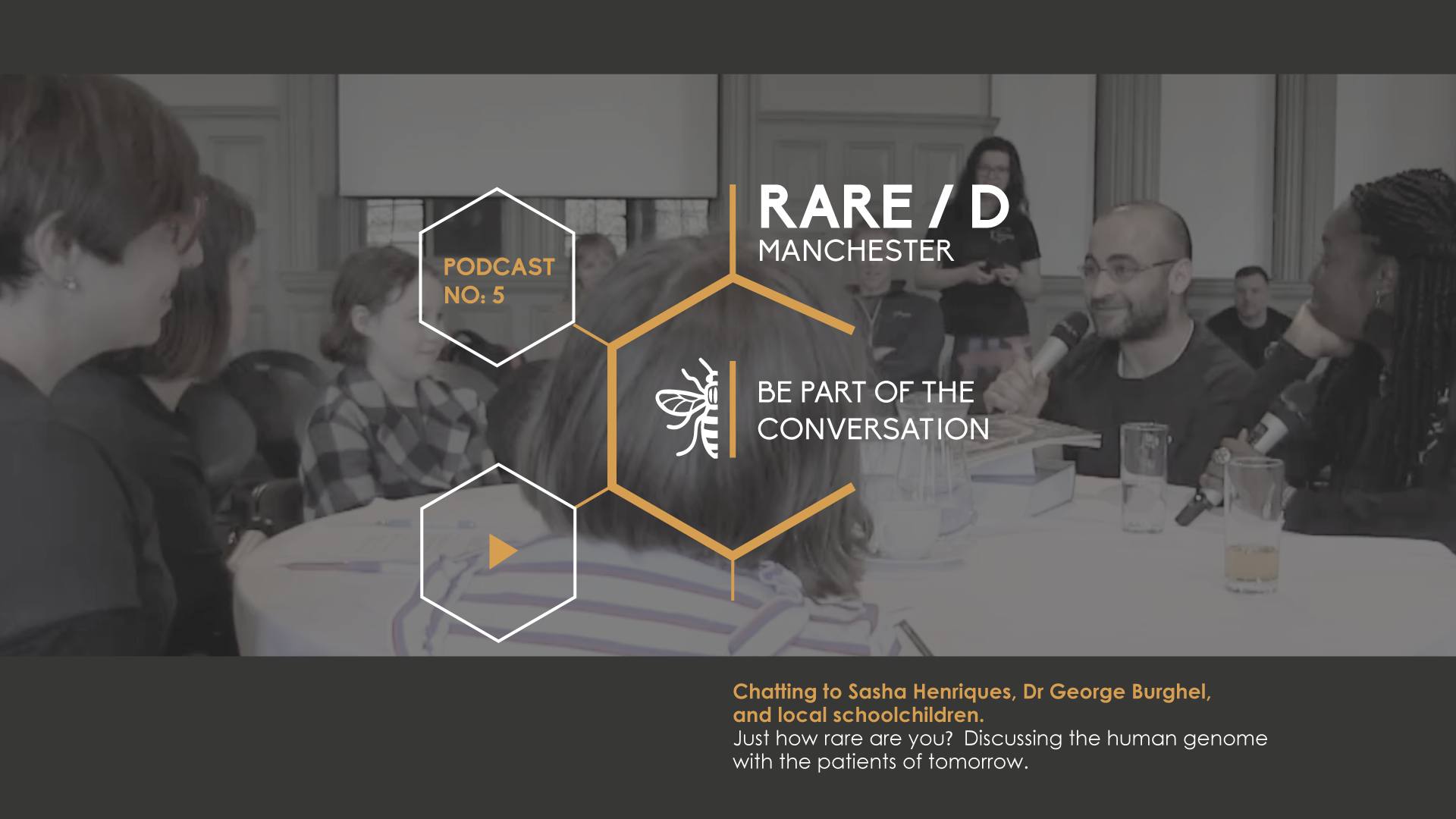 ---
A very special live recording at The Whitworth Art Gallery in Manchester where our group first met – we chat about the human genome with Genetic Counsellor Sasha Henriques and Dr George Burghel from Manchester Genomics, and some local schoolchildren – the patients of tomorrow.
We find out what rare actually means – and that we're not so rare after all!
The recording was part of our RARE/D LIVE event – just one of the activities happening around the globe to support Rare Disease Day 2020.
LISTEN NOW!